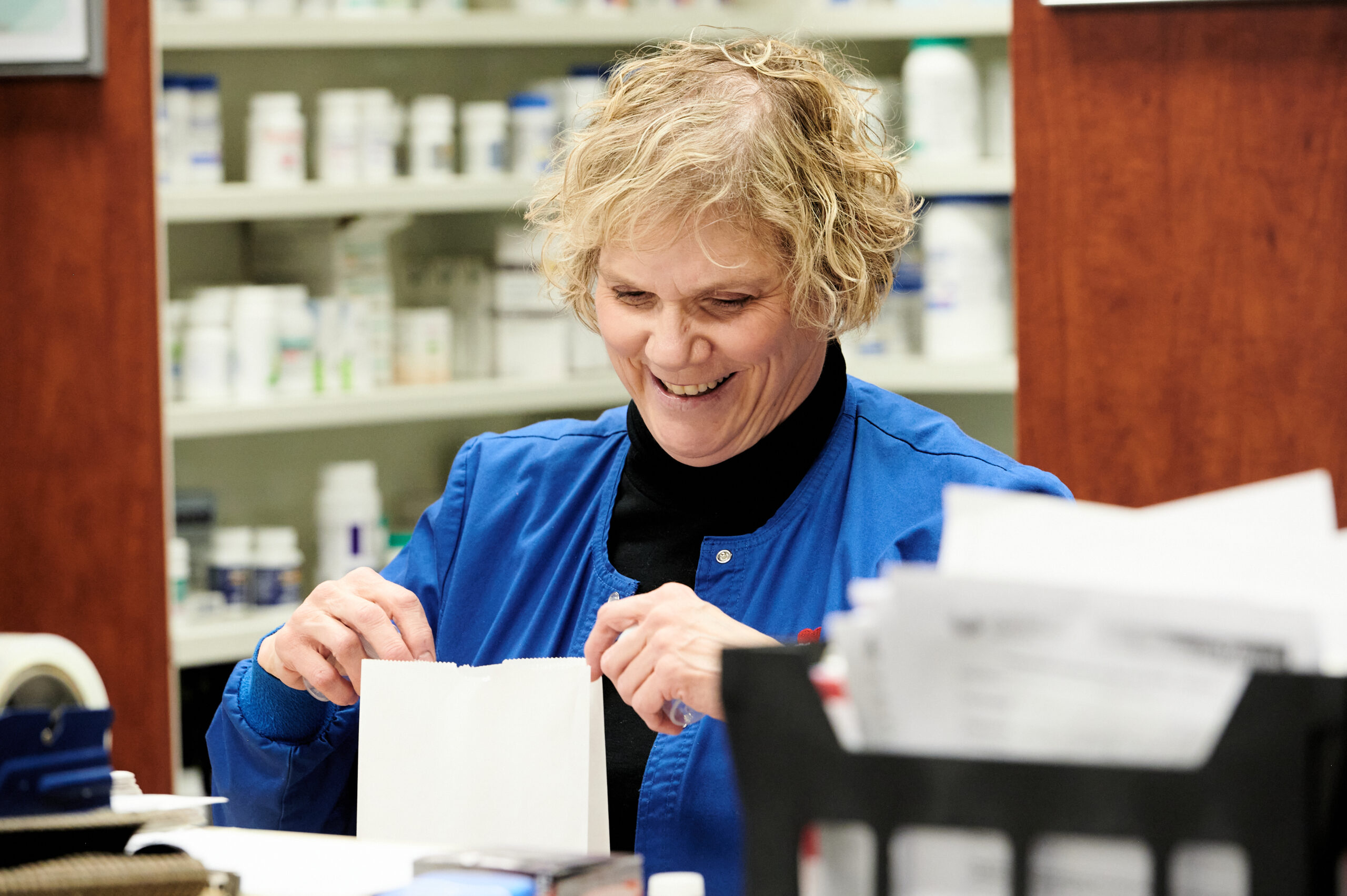 Prescription Services with Free Prescription Delivery
If you don't have the time or ability to physically come to our pharmacy, we will happily deliver your prescriptions to you for no extra charge.
With a focus on personable, considerate service, you can count on us taking the time to help you understand what your medication is for and how best to take it. As pharmacist-owners, we pride ourselves on spending the extra time to care personally for your needs.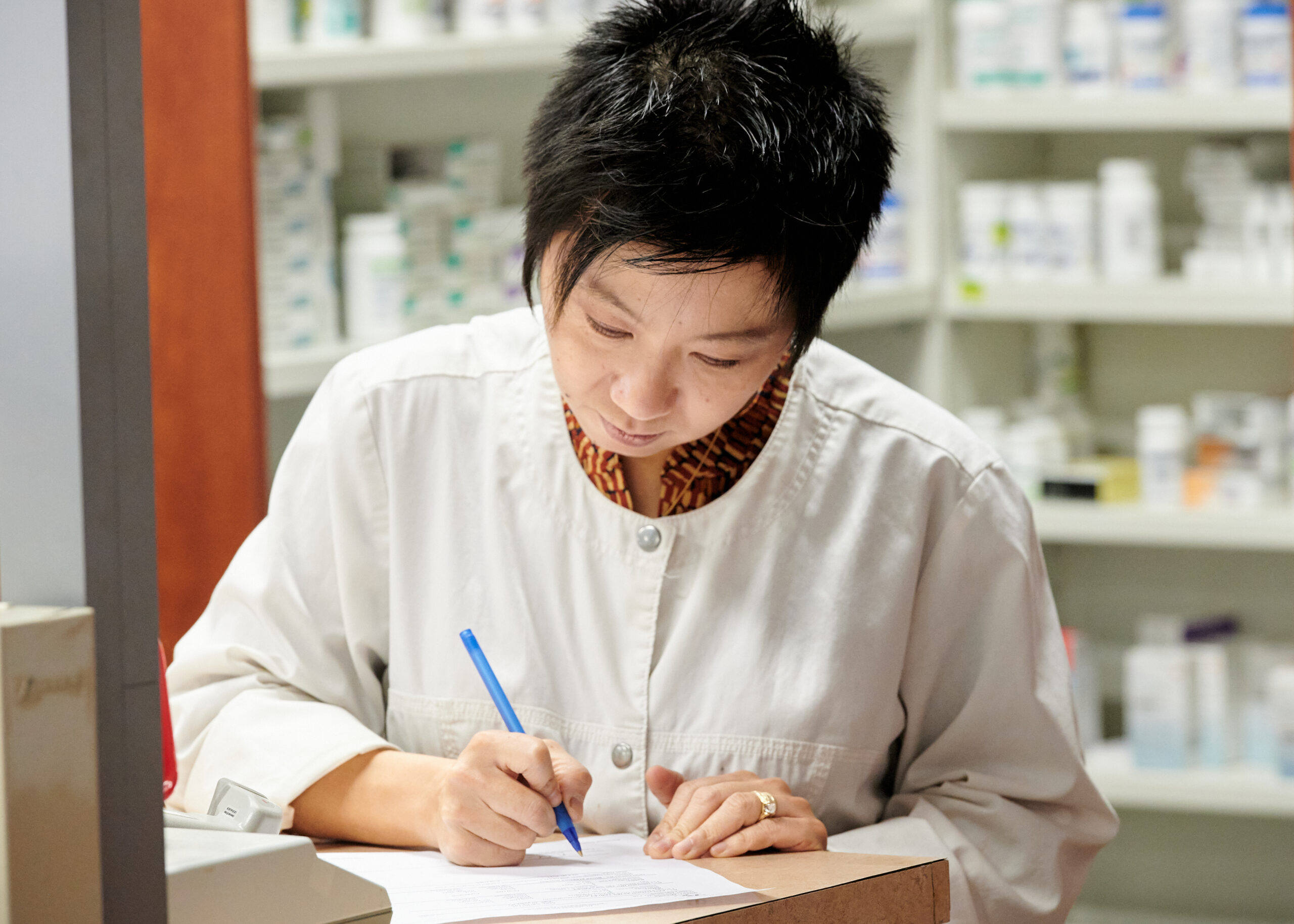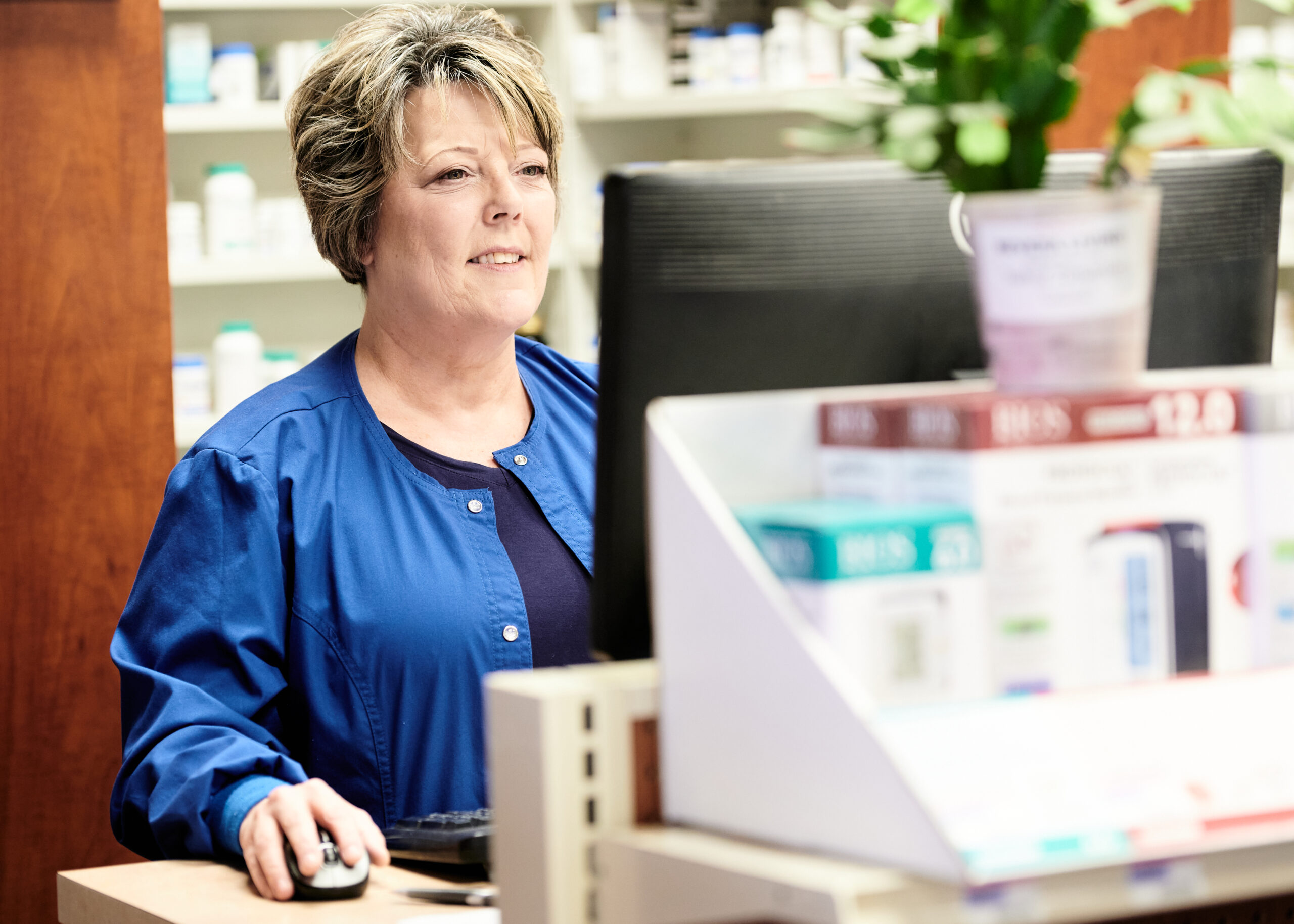 Medication Assessments and Reviews
Not everyone realizes what pharmacists can do for you. We are trained and knowledgeable to offer comprehensive assessments of your medication related health concerns. While we routinely assess your medication suitability every time, we fill your prescription, we can also schedule individual appointment times to review your medication profile and history in detail. Depending on the nature of the assessment and/or provincial payment models, additional costs may or may not apply.
Are your multiple medications becoming a burden to remember and organize? We offer compliance packing to simplify your meds into an easy to take format. It takes the risk out of forgetting doses or accidentally doubling up.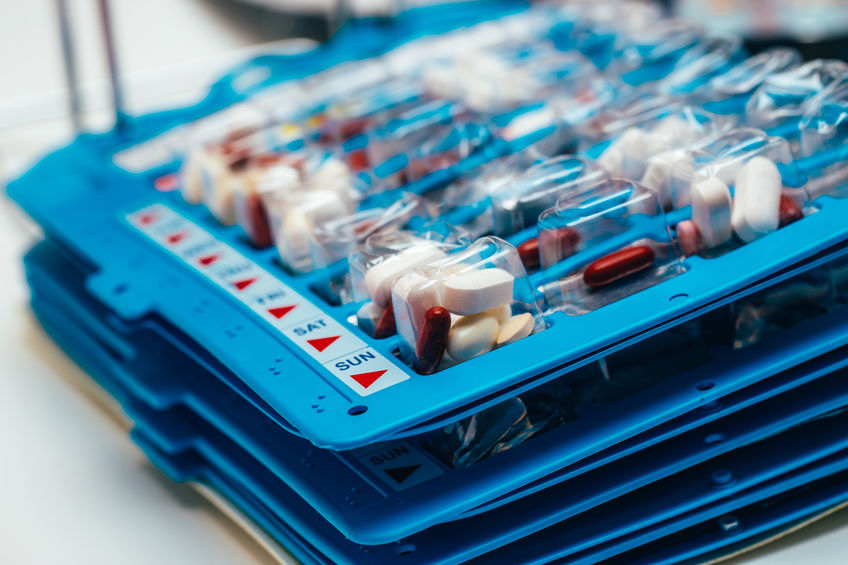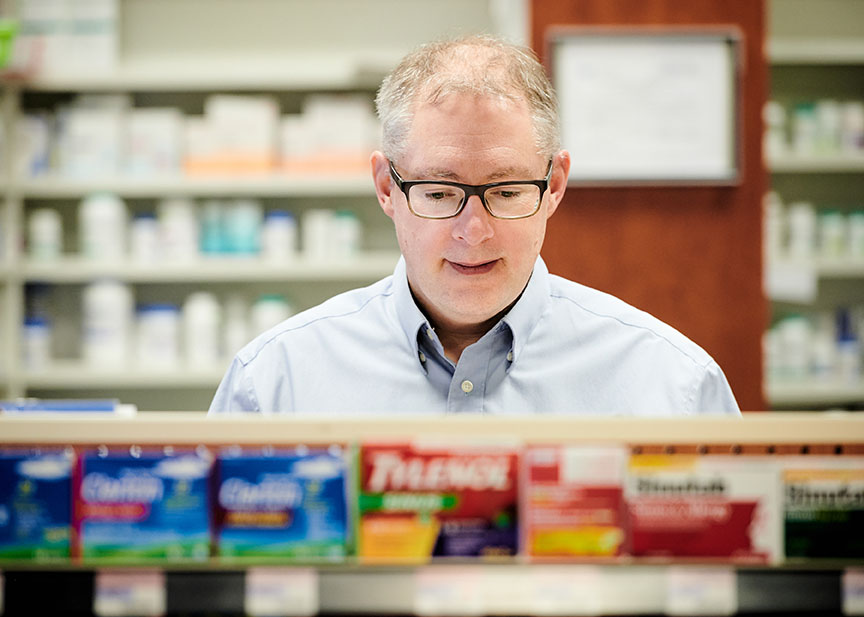 Minor Ailment Prescribing
In the last few years, the practice of pharmacy has changed. Pharmacists are now able to prescribe medication for some less serious conditions that would have previously required a doctor's visit. If you suffer from the following ailments, come see us today: depending on the situation, there's a good chance we can help you get back to feeling your best!
Minor Ailment Prescribing including:
Acne
Allergic Rhinitis (Allergy-related runny congested nose)
Atopic Dermatitis
Bacterial Skin Infections*
Bladder Infections*
Canker Sores
Cold Sores
Conjunctivitis
Diaper Rash
Erectile Dysfunction
Fungal Nail Infections
Fungal Skin Infections*
Gastroesophageal Reflux
Headache
Headache/Migraine
Heartburn
Hemorrhoids
Hormonal Contraception
Influenza
Insect Bites
Menstrual Pain
Mild Acne
Oral Thrush
Shingles
Skin Infections
Strains / Sprains
Tobacco-Cessation
*Depending on severity
Immunizations and other Injections
Do you currently get the 'flu' shot each year? Would you like the added protection of immunization? We offer injection services for influenza and many other intramuscular or sub-cutaneous injections/vaccines that you may require. If you have questions about injections that we may be able to offer, give us a call or stop by.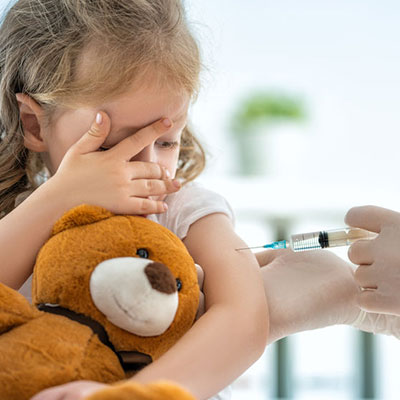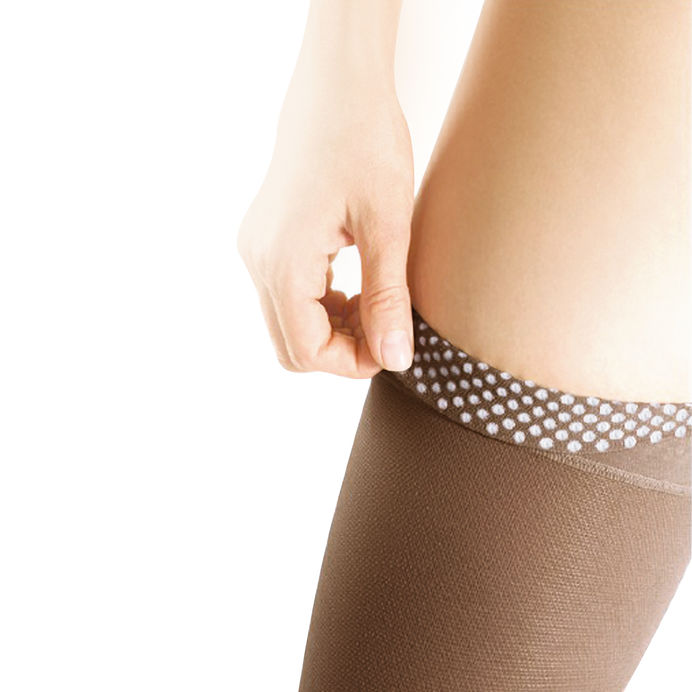 Compression Sock Fittings
We are certified fitters for compression stockings and we offer multiple brands of socks. Let us help you find the perfect fit and fashion for your needs.
We are independently owned and operated which means we are free to carry any brands or products that customers may desire. If you need an item that is not easily available, we may be able to get it for you. We have no problem taking the time to order out of the way items when finding them elsewhere is a problem. Talk to us today!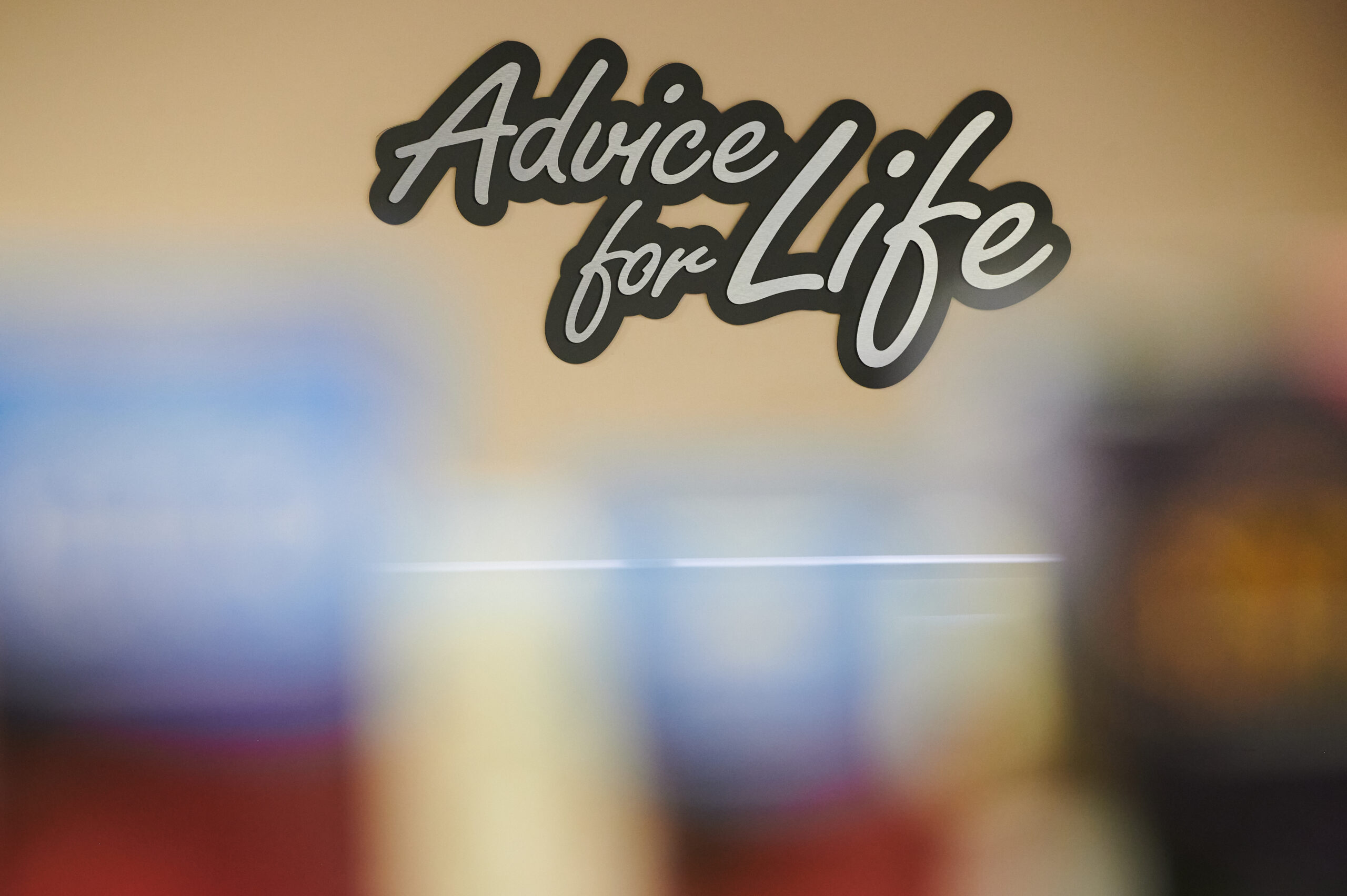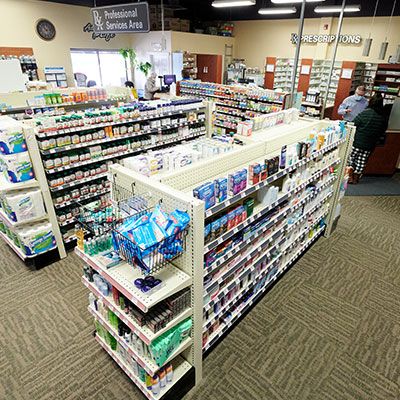 Non-Prescription/
Front Store
Did you know that non-prescription medicines and even natural supplements can affect your prescription medications and even health issues? We can assist you in finding the best option for "front shop" medicines and supplements that suits your medical profile.
We carry an assortment of:
Vitamins & Herbal Supplements
Cough & Cold Remedies
Smoking Cessation Aids
Injury Support Products ie. Arm, Knee, Back Braces etc
Canes, Walkers, Mobility Aids
Wound Dressings
Skin Care Creams and Lotions
Diabetic Supplies
Hearing Aid Batteries
"*" indicates required fields
Hours
9:00 - 6:00 Monday - Friday
9:00 - 5:00 Saturday
Closed Sunday
Closed Statutory Holidays
Address
Town 'n' Country Mall
1235 Main St N #149, Moose Jaw, SK
This website uses cookies
We use cookies to personalise content and ads, to provide social media features and to analyse our traffic. We also share information about your use of our site with our social media, advertising and analytics partners who may combine it with other information that you've provided to them or that they've collected from your use of their services